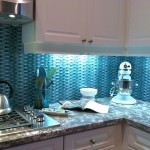 Any remodeling project, regardless of its scope, has the potential to be an exciting, memorable experience. A basic remodel can make your home more livable or your workplace more efficient. In scale, a large renovation can change the way you live or even help expand your business to the next level.
Some Home Remodeling Items May Include:
Flooring upgrades
Door & Window replacement
Crown molding & Baseboard
Tile & Granite
Lighting upgrades
Interior / Exterior painting
Complete Custom Kitchens & Bathrooms
Decks
Patios
Outdoor BBQ
Room additions
Some Commercial Remodeling Items May Include:
Lighting upgrades
Flooring replacement
Interior / Exterior painting
Office layout construction TI
Door & Window replacement
ADA / Handicap requirements
Please consider when it comes to hiring someone for a remodel a lot of people who do this work may not be a licensed contractor. They may just be a "Guy with a truck". The possibility of workmanship and liability issues exist and you won't have the legal protection you have when using a licensed contractor. We recommend just avoiding the temptation all together and always use a licensed contractor. Jencore has you covered.