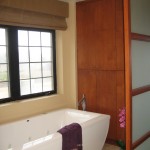 Sometimes the unfortunate happens. This can come in many forms and never at a convenient time for anyone. Jencore caries credentials in the following areas of restoration:
Fire & Smoke Damage
Odor Control
Water Damage
Microbial Remediation
Vehicle Damage
Vandalism
With our many years of experience in Insurance related claims we understand the sensitivity of having to go through a loss at your property or home. Jencore is specially trained to be able to restore your property to its pre loss condition. Weather you encounter a small kitchen fire or a vehicle crashed into the front of your building, Jencore has the tools and knowhow to get you back to normal as soon as possible.